Business organisations today are increasingly focussing on better engagement with audiences through multi-media content presentation. Whether it is sales presentations, financial results announcements, board meetings or conferences, good audio-visual communication has become integral to presenting the right message to the right audience.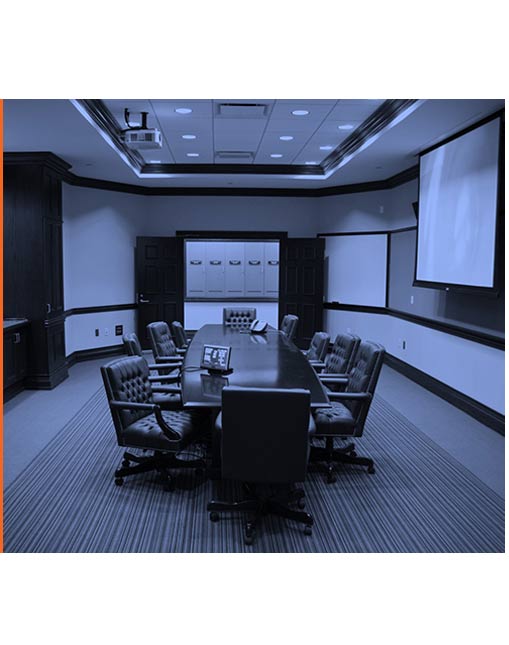 The boardroom, where the top management and directors meet, discuss strategy, announce earnings calls and attend press conferences, is considered a company's showcase. Organisations are investing in making the company's boardrooms highly functional as well as representative in design and performance.
Approach
At SEC Communications, we bring together our wide-ranging experience working with various communication technologies to your best use. Across high-format displays, audio-mixers, control systems, networking as well as audio and video conferencing solutions, we can integrate the best technologies to design and automate your boardroom for you!
Our expert engineers can monitor and maintain your boardroom technology to ensure it works the way you want, whenever you want.
Benefits
Seamless integration of communication, networking and entertainment technologies.
High-quality displays ensure that your presentations, videos and video conference calls are uninterrupted.
Unified control systems to manage all your devices such as high-format displays, HVAC, lighting, drapes, audio/ video equipment, microphones, cameras, speakers, and computers.
Modern intuitive touch technology for your automation controls.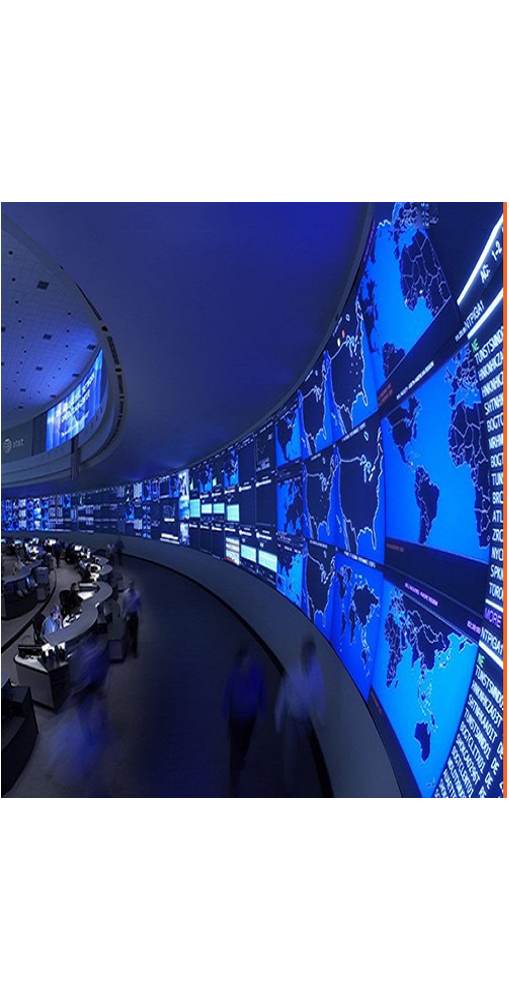 As best-in-class education reaches the nation's remote corners, universities are investing in the most advanced technologies to facilitate remote delivery of classes. For seamless distance education, universities across the country need audio-visual communication technologies to deliver better education and encourage remote collaboration among students. With the intent to use technology in improving their ability to defend the country's borders, most defence organisations are investing in upgrading their war room set up to enable them to simulate war like scenarios and brain storm, plan war strategies in these modernised set ups.
Approach
SEC Communications offers the best technology and customer-centric approach to build the classroom that is perfect for your institution, and most fruitful for your students. Modern seating, individual computing units, microphones, indoor sound systems, laser guns, projector and desktop systems, SEC can offer classroom modernisation services perfectly tailored to your needs.
We can work with your existing infrastructure and install new devices to work with it seamlessly.Based on your preferences, we can also set up the upgrade to your classroom on a rental basis, to save you the capital expenditure.
We can also monitor and manage your classroom technologies to ensure year-round smooth functioning.
Benefits
Facilitate better delivery of education with aid from audio-visual communication technologies.
Offer engaging lessons with modern seating, connected computing units, projectors and laser guns, indoor sound systems etc.
Leverage the power of remote classrooms for more fruitful distance education.
Enable multiple input and output devices for collaborative learning.
Enable simulation of and training on battle scenarios in specifically designed war rooms.
Enable sharing of geographical data via AV inputs and planning specific battle field exercises – both real time and simulated.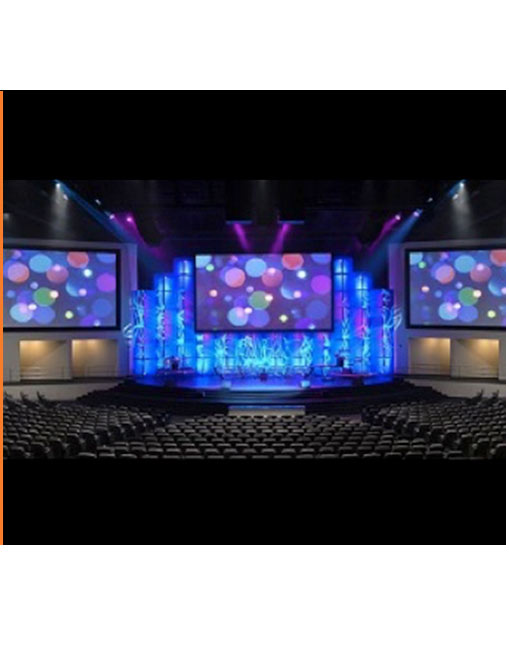 Today, across distributed business environments and educational institutions, the need for a well-equipped auditorium is high. Organisations use auditoriums for performances, emergency announcements, general body meetings, for which it is imperative to have high-quality communication and broadcasting technology.
Approach
At SEC, we can help your organisation plan and set up the audio-visual capabilities of your auditorium. We draw from our extensive experience with the latest in audio-visual technology to translate some of the most complex equipment to meeting your business imperatives.
If you so wish, we can set up best-in-class audio-visual technology in your auditorium on a rental basis.
As your communications technology partner, we can also maintain your infrastructure to ensure smooth functioning throughout the year.
Benefits
Efficient setting up of best-in-class technology to serve multiple purposes of the auditorium space.
A perfect combination of communication, conferencing and broadcasting technology to match all your needs.
Unified control systems for all devices including high-format displays, video and audio mixers, as necessary.