Video conferencing has become the next best thing to face-to-face meetings. Across distributed offices, organisations are increasingly turning to video conferencing as the means of improving collaboration, productivity and efficiency.
With SEC Communication's wide range of video-conferencing solutions, leverage the power of modern communication technology for your needs!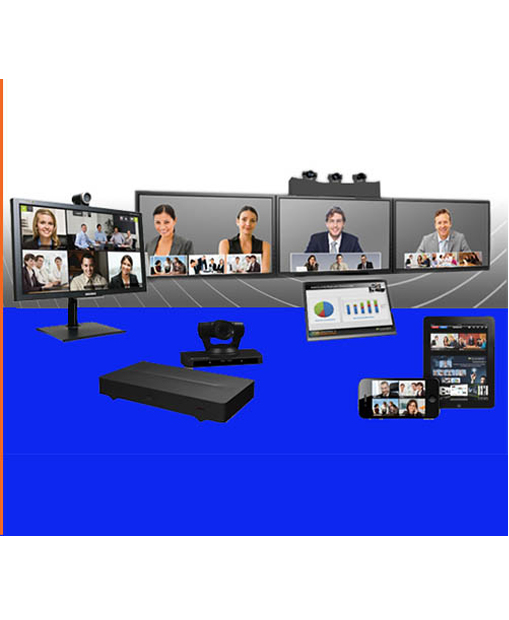 As offices get distributed and the workforce becomes mobile, effective collaboration often depends on how well companies can simulate face-to-face meetings. Collaborative brainstorming, worldwide conferences, training sessions, Corporate town halls, one-to-one reviews, can all now be conducted as if you were in the same room.
Approach
At SEC Communications, we bring to you the latest technology in video conferencing. To match your requirements, we offer appliance based, server-desktop model or mobile video conferencing solutions. We can deploy highly complex or specific targeted conferencing solutions, as physical hardware or software solutions, tailored perfectly for your business needs.
You can also convert your capital expenditure into operational expenditure with our video conferencing solutions on rental-basis.
SEC Communications offers long-term maintenance services for your existing and new infrastructure too.
Benefits
Conduct any conversation, one-to-one, one-to-many or many-to-many, from across multiple locations.
Choose from appliance-based group conferencing, server-desktop models, PDA-based mobile solutions and several other latest technology platforms.
Leverage the power of collaboration, without the worry of travel expenses or journey time.
Faster more democratic decision-making when compared to traditional
communication such as email.
Improve inter-personal communication in a connected business environment.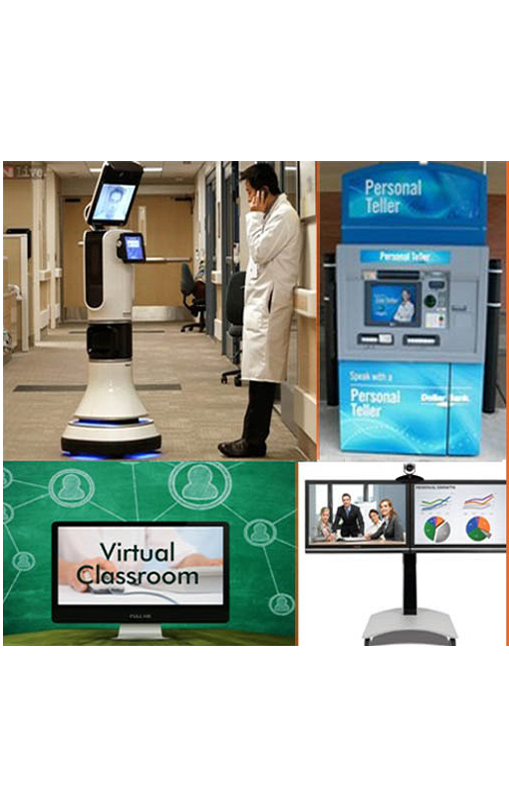 Specific industries have unique communication requirements. Distance education and tele-medicine tend to focus on improving their reach. Most sales organisations concentrate on reducing costs without loss in the sales funnel. Providers of mobile telephony and Internet services need additional value-added-services (VAS).
With SEC Communications' industry-specific communications solutions, you can now improve reach, increase revenues, and add to your profitability, effortlessly.
Approach
At SEC Communications, our unique offerings are perfectly tailored for your industry-specific needs. We draw from our experience working with a variety of leading technologies to translate them to meet your needs. Our brand-agnostic consulting approach ensures the focus is entirely on amplifying your reach, improving productivity and facilitating profitability. If you so wish, we can deploy your communication infrastructure and software on a rental basis too.
As we set up and deploy your systems, we can also maintain them, preventing any glitches and downtimes.
Benefits
Choose from both satellite and cable-based telecommunication systems.
Uninterrupted tele-medicine enablement in remote areas.
Immediate disaster management communication.
Continuous delivery of distance education.
Facilitating value-added-services (VAS) for telecom providers in India.
Enable real-time reporting and monitoring through video-conferencing in retail stores.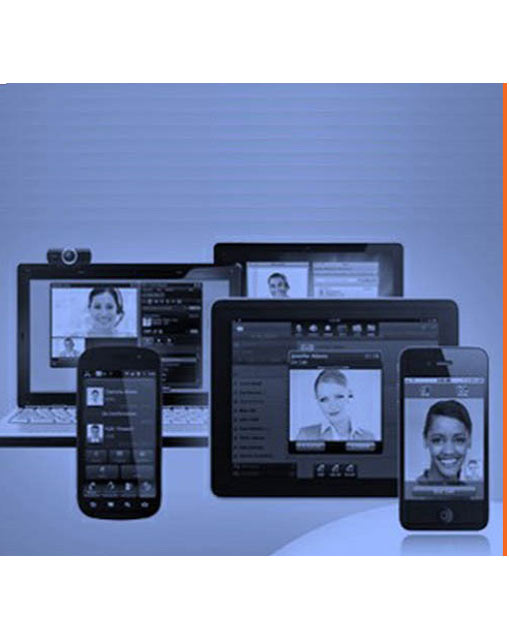 Your employees are more round-the-clock and more mobile than ever before. With mobile video conferencing, organisations are expanding potential markets in remote areas and reducing time-to-market for various service offerings.
Approach
At SEC Communications, we put our experience with a wide variety of latest communication technologies to your best use. We are able to deploy specific cross-platform technology to fit your needs. Taking into account your communication infrastructure, we deliver your solution complete with features that ensure security and privacy of your information. With mobile video conferencing, you can now improve productivity and keep a watchful eye on your business from anywhere!
Benefits
Meet your clients, at remote corners of the country, without having to make an arduous journey. Solve customer problems quicker.
Know the status from your sales teams in real time, on the go.
Offer remote-support to your service teams from a central location, without the need to ship the product back and forth.
Connect people instantly, wherever they are: diagnose problems on your manufacturing shop floor, bring specialist doctors to your patients, and demonstrate your products remotely.